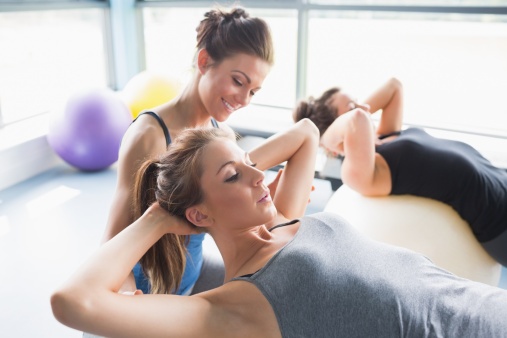 If you're a property manager in a corporate or multi-family residential property and you have a fitness center, do you staff it? Here are the 6 quick myths versus facts.
Myth #1: An unstaffed fitness center sees as much use as a staffed fitness center.
Fact: False! We like to say an unstaffed fitness center is an unused fitness center. 60% of employees and tenants will use a staffed fitness center versus only 20% who will use an unstaffed fitness center.
Myth #2: Staffed fitness centers are time-consuming to manage.
Fact: Quite the opposite. Unstaffed fitness centers become more time consuming because you - the property manager - become the point of contact for everything. Do you know when equipment should be maintained? What about equipment wipes? Water? Towels? Are you the person tenants email when the treadmill breaks? What about liability and security issues? See a pattern?
Fitness centers managed by a reputable fitness center management company will make your life easier by taking care of it all.
Which takes us to Myth #3: Staffed fitness centers increase your liability.
Fact: False! A staffed fitness center decreases your liability by allowing for proper member pre-activity screenings. These screenings consist of review of membership paperwork, including a Pre-Activity Readiness Questionnaire or PAR-Q, a blood pressure reading, a short discussion on fitness goals and signature of an informed consent form. These steps ensure the member understands all risks of engaging in physical activity, thus limiting your liability. This type of on boarding also helps identify at-risk members who should see a doctor before participating in exercise.
In addition, having certified fitness staff on-site means you have someone trained in AED/CPR/First Aid who can contact EMS immediately as well as respond appropriately to most fitness center incidents.
Myth #4: Everyone just wants on-demand fitness services anyway.
Fact: Our anecdotal evidence says otherwise. Several of our clients said the reason they wanted an actual human to conduct fitness center classes was because no one was using the on-demand services. Whether it was too complicated or, at times, unreliable many members continue to seek out a high-touch experience within a community of peers.
Myth #5: My tenants don't care whether or not our fitness center is staffed.
Fact: Are you sure? Many cities have seen an increase in new buildings with dedicated, high-end fitness spaces as a top tenant amenity - most of them staffed. Are you willing to risk the retention of your tenants with an unstaffed space? Having a fitness center staffed with skilled professionals ensures a high level of not only customer service, but also engagement and accountability. Whether or not you have a new space, you can still elevate the fitness and wellness experience of your tenants with engaging fitness services like group exercise and personal training.
Myth #6: Hiring and retaining fitness staff is overwhelming. An unstaffed fitness center is easier.
Fact: Yes, recruiting and retaining quality fitness professionals is challenging (like any industry). However, hiring a full-service fitness management firm, like Vivecorp, means your fitness center is always staffed and classes are rarely cancelled.
If you're still struggling with whether or not to staff your fitness center, let us know. We'd be happy to provide you with a free 15-minute phone consultation. Click here to schedule a time.