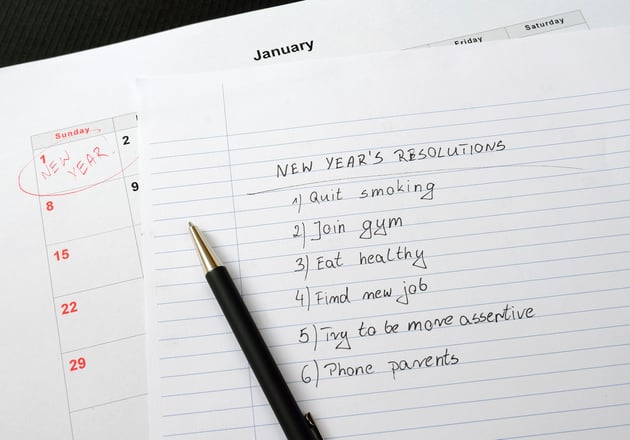 Why not use the start of a new year to set new goals for your corporate wellness program?
Resolve to...Think About Wellness Beyond Fitness and Nutrition.
Don't get us wrong, fitness and nutrition are important. But well-being is more than eating right and exercising. What is your wellness program missing? That's easy. Ask your employees what they're interested in. If you've never surveyed your population, now's the time. Industry surveys suggest financial well-being, continuing education/career building and easily accessible mental health resources at the top of wellness program wish lists.
Resolve to...Strengthen Your Communication Strategy
How are you communicating your wellness program? There isn't one right answer. Studies suggest varying exposure to the messages, and not the message itself, is the best way to get the word out about your wellness program.
Use multiple avenues to reach your population beyond emails and flyers. Work with employee interest groups to help spread the word. Who are your office influencers? See if they'll help share information. Whatever you do, keep it up. Plan on monthly messages promoting the overall theme of your program, and weekly communication for events or activities.
Resolve to...Expand the Reach of Your Wellness Program
Of course you want your wellness program to reach everyone. But most wellness programs tend to target those who are already engaged in healthy behaviors. Take a look at your current wellness offerings and make sure there's something for everyone. Asking people to join a gym or sign up for a weight-loss program will only reach those ready to make a change. Work on creating an environment where employees have the resources to achieve their goals and feel supported in doing so.
What are your corporate wellness program resolutions? Contact us to learn more about how Vivecorp can help your company get the most out of its corporate wellness program.